Saturday 31st July – The WBGC Ladies Open
37 played and enjoyed a fine days golf with only the very early starters experiencing light rain showers. They soon dried out and as with the gents and the juniors in their opens, the ladies returned some very impressive scoring with WBGC member Gillian Lockhart prevailing with a fine score of 40 points.
1st Gillian Lockhart (15) – 40
2nd Elizabeth Paterson (26) – 38
3rd Elizabeth Rankin (29) – 37
4th June Richardson (36) – 35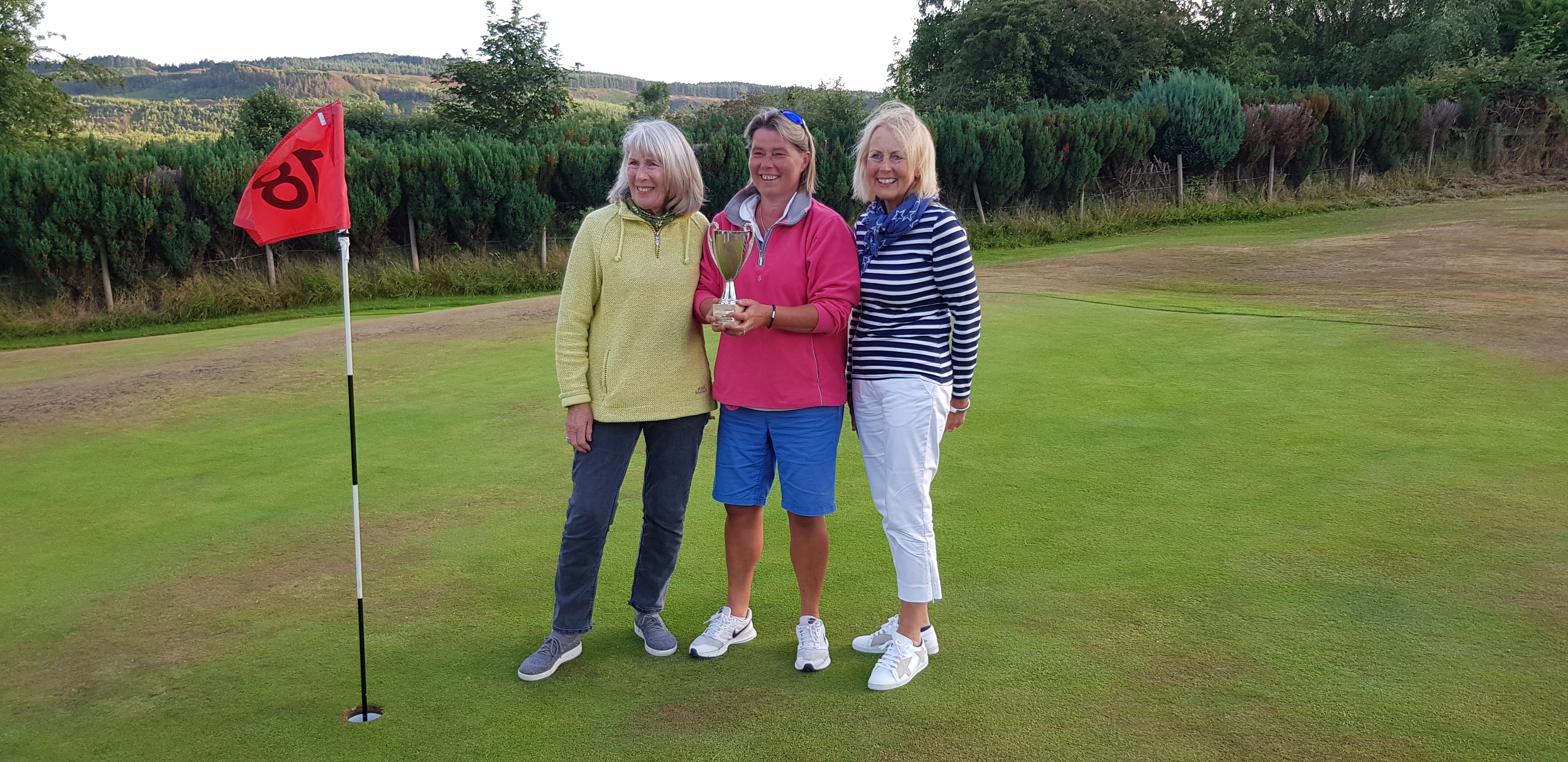 Additionally there were a host of sponsored hole prizes and here is the  list of the winners.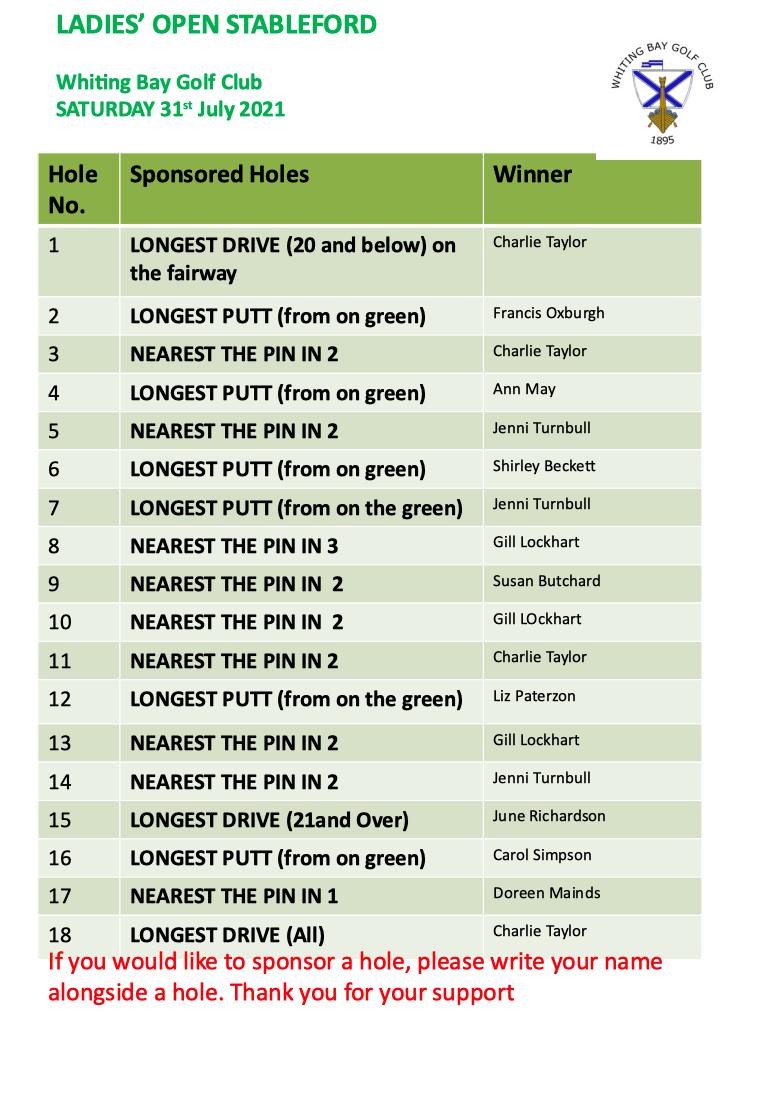 Organiser Lesley Wood, in welcoming competitors to the prize-giving, was fulsome in her praise of the course and thanked all who had assisted in the running of the day. Here's an extract of what she had to say, " . .  First of all a huge thank you to everyone who generously donated hole  prizes and raffle prizes. I'm sure you will agree that we have a fantastic array of wonderful prizes so thanks to everyone for their support. Thank you to our secret sponsor who supports us year after year. Thank you also to Doreen Mainds for kindly donating her delicious tablet to sustain us on the course and for prize winners. And for the lemon drizzle cake!!
I'm sure that you will agree, and many have commented, that the course is in fantastic condition especially given the unusually very challenging conditions of lack of rain. This is down to the exceptionally hard work and skill of our greenkeeper, Stuart, ably assisted by Jack Simmons.
We very much appreciate the work and support of John, Nancy and Jenni behind the bar who have worked so hard all day keeping us fed and suitably hydrated and have helped in so many other ways. Nothing is ever too much trouble so thank you all very much.
Thank you to Brian Adair and Nicol Auld for the prosecco which was much enjoyed!!
Thank you to David who painted, and he is very good at that, the markers for  the course, which were kindly laid out by Lynda and Fraser. My husband, Howard for growing enough plants to decorate the clubhouse and thank you to the Shiskine Ladies for bringing in the prize boards.
A huge thank you to all the ladies in the ladies section, especially Lynda, Doreen, Flora Jean and Tricia. Today was a team effort with everybody chipping in , if you excuse the pun. However a special thanks goes to Jenni, who is not able to play at the moment, but who manned the starters box from early on and ensured players received a very warm welcome.
Finally thank you all for participating and buying raffle tickets, without you this event couldn't happen and we are so fortunate to have such generous and loyal country members and friends who support us so generously every year. . . "